Librarians are responsible for helping people research, classify material, and find books and other information that they are seeking. Librarians work in libraries, which house fiction and non-fiction books, resource materials like encyclopedias and dictionaries, and magazines and other periodicals. In addition to paper books and materials, today's librarians also have access to electronic resources. Librarians help students, teachers, and the general public find the information they are looking for, in order to use it for both personal and professional reasons. Librarians select the material in their libraries, so they must be savvy when it comes to trends in media, publishing, and information. In addition to helping maintain a system that meets the needs of library patrons and enables them to find the books and resources they are looking for, librarians must also manage staff, run library programming, and balance budgets. Librarians work in public libraries and school libraries; a small percentage work in private libraries.

Librarians must earn a master's degree in library science in order to work at most public, school, and private libraries. Library science programs, which are offered at many colleges and universities throughout the United States, typically take one or two years to complete. Many of the schools that offer master's degrees in library science are also accredited by the American Library Association.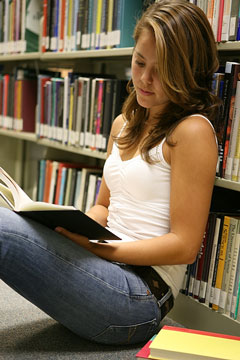 Librarians typically spend their days doing research at their desks or computer, as well as helping patrons find the books and resource materials they are looking for. Their environments are typically quiet, though social interaction with patrons is commonplace. Librarians usually work during the 40-hour workweek, and the work is ideal for those looking for part-time work situations.
In addition to having the proper education, librarians must enjoy research and be good at solving problems. They must like helping and interacting with people. Excellent listening and communication skills are important, as is the ability to keep up with the latest developments in technology, books, publishing, and media.
The job outlook of librarians is typically tied to the government budget. The increasing use of electronic resources, which will make it easier for students and other patrons to more easily access library resources, will decrease the amount of librarians needed.
For more information about library careers and library education programs, visit the ALA - Education and Careers web page. Information about librarian positions and other library jobs at the Library of Congress can be found on the LOC - Human Resources web page. For a comprehensive directory of libraries and library-related organizations in the USA and Canada, visit Information Today's American Library Directory website. For information about special-interest libraries, visit the Special Libraries, Law Libraries, and Medical Libraries websites.
States with no library listings are grayed out in the State Menu.
Related Directory Pages
---
About Librarians' Job Responsibilities, Educational Requirements, and Working Conditions